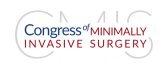 Congress of Minimally Invasive Surgery
COOKIES POLICY

1. In connection with making contents available at www.kongreschmi.eu, we utilize cookie files. These are small files sent and stored on your computer, smartphone or other device used to connect with the Internet. The cookies allow the User device to be identified and the content of the webpage adjusted to be correctly displayed on the respective device. The servers can read the cookie files every time this end-device connects with them. Cookies usually contain the domain name of their origin, their storage time at the end device and their unique identifier.
2. Cookies are used to:
adjust the content of webpage to user preferences and to optimize the experience of webpage; in particular these files enable for identification of device of user of Web services and display the webpage in a way adjusted to individual needs of that device,
create statistics that allow better understanding of how users utilize the webpage, which allows for optimization of its structure and content,
keep user sessions active (after login), which will not require the user to re-type his/her password every time he or she enters a sub-page,
provide users with user-adjusted advertisement content.
3. WWW webpage may utilize the following types of cookies:
cookies that allow use of services within a Web service, e.g. certification cookies that are used to certification within the website,
cookies used to increase safety, e.g. those used to detect misuse of web safety certification features,
cookies that are used to gather information pertaining to the use of the web pages of the service,
cookies that enable "storing" the user-selected settings and personalization of user interface, e.g. concerning the selected user language or region, font size, appearance of webpage, etc.,
cookies that enable the users to receive advertisement content that is tailored to their interests.
4. Users of our Web services reserve the right to change their cookies settings at any time. In order to change the default settings please use your browser settings panel. Shall this prove difficult please use the "Help" option in your browser menu.
5. We do inform that many of the cookies files enable more convenient and efficient use of our Web services. Switching cookies off may cause the Web service to display incorrectly in your browser.
DELETION OF AN ACCOUNT
Cancellation of electronic services agreement by User is voluntary and may be effected at any time with use of User account panel, contact form or by contacting an authorized portal administrator. Termination of electronic services agreement will result in deletion of the account.
LOGIN AND PASSWORD
We apply technical and organizational means and efforts to secure the personal details gathered from unauthorized access or wrongful use by unauthorized personnel. The technical means in place are modernized as the technology and needs develop and new types of securities appear.
The user remains responsible for keeping his/her login and password details confidential.
Enter a password that will be not easy to guess, i.e. not your birthday, NI number or telephone number.
ACCOUNT MANAGEMENT
The www.kongreschmi.eu Web portal grants its users freedom of choice of the services offered by the Portal, or publication of their personal information.
The form filled by the User during registration and login to the portal, and the very authentication (login) process are, by default setting, completed with use of the SSL safe protocol, that guarantees the highest level of data protection in Internet. The information is stored and processed by the Wydawnictwo Czelej Sp. z o.o. with appropriate safety measures that meet the requirements of both Polish and European regulations.
SSL TRANSMISSION PROTECTION
In order to safeguard your vulnerable data – and all types of passwords in particular – these are sent with use of SSL coding.
CONTACT US
Users of the Portal can directly contact the Service Department by e-mail: info@czelej.com.pl
Please direct all questions and queries concerning the functioning of the conference portal to the Service Department at: info@czelej.com.pl